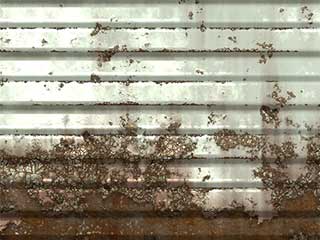 A new garage door isn't always top of the list when it comes to home remodeling. Many homeowners fall head-over-heels for expensive kitchens and bathrooms, but pay little attention to this important part of their home. Replacing an old door can represent a great investment decision – read on to find out why!
Add Curb Appeal

There's a world of difference between a tired, tatty old door and one that's been picked out specifically for your home. There are some beautiful new doors on the market, with design features from frosted or tinted glass to vintage-style wooden cladding. If you want to really wow visitors, a new door can make all the difference.

Improve Climate Control

The temperature of your garage affects the temperature of your home. If you're trying to stay cool in summer or warm in winter, a poorly-insulated garage will make it harder, and drive up your utility bills. It doesn't have to be this way, though; modern doors are designed to work with your home's existing climate control systems, and have excellent insulating properties.

Better Reliability and Functionality

Garage doors are designed to last a long time. This means that the door in your home could be decades old and more than likely obsolete. A very old door becomes not only more expensive to fix when it breaks, it's also more likely to go wrong in the first place. If your current door has repeatedly faltered, a new, modern door could give you years of stress-free operation, and free you up from any concerns over reliability.

Better Home Security

Security is naturally one of the top concerns for any homeowner, and aging doors can often prove to be a weak point in this respect. Modern doors are designed with safety and security in mind, providing excellent defense against unauthorized entry and keeping your home safer.

Add to Your Home's Value

If planning to sell your property, money spent on interior refurbishing isn't always a smart investment. If the new buyers don't like your taste in granite countertops, they're hardly going to pay over the odds for them. However, garage doors are a common necessity – few can do without them. That's why we think money invested in a newer, high-quality door model is money well spent, with the potential to add value to your home if you decide to sell it.